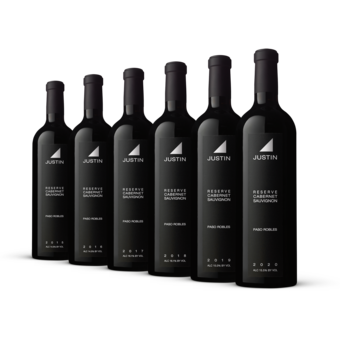 6-Year Reserve Cabernet Sauvignon Vertical
About the Collection
Announcing the special library release of one of our most popular wines: Reserve Cabernet Sauvignon. This six-year collection (2015 – 2020) is among the most celebrated in our library.
Crafted from the same quality fruit as our flagship ISOSCELES blend, and made of 100% Cabernet Sauvignon, our Reserve Cabernet Sauvignon is a Cabernet lover's dream. It's bold and complex with ripe black fruit, sweet spice, and that classic Cabernet Sauvignon mix of savory and herbal character. Its structural texture keeps this wine balanced and fresh from its beginning through its very long, complex finish.
Reserve Cabernet Sauvignon is as versatile as it is drinkable, pairing with a wide variety of dishes and complementing just about any get-together. Get yours before it's too late!